Shiga
Alam mare masha ni a jak rai nlu la shi ai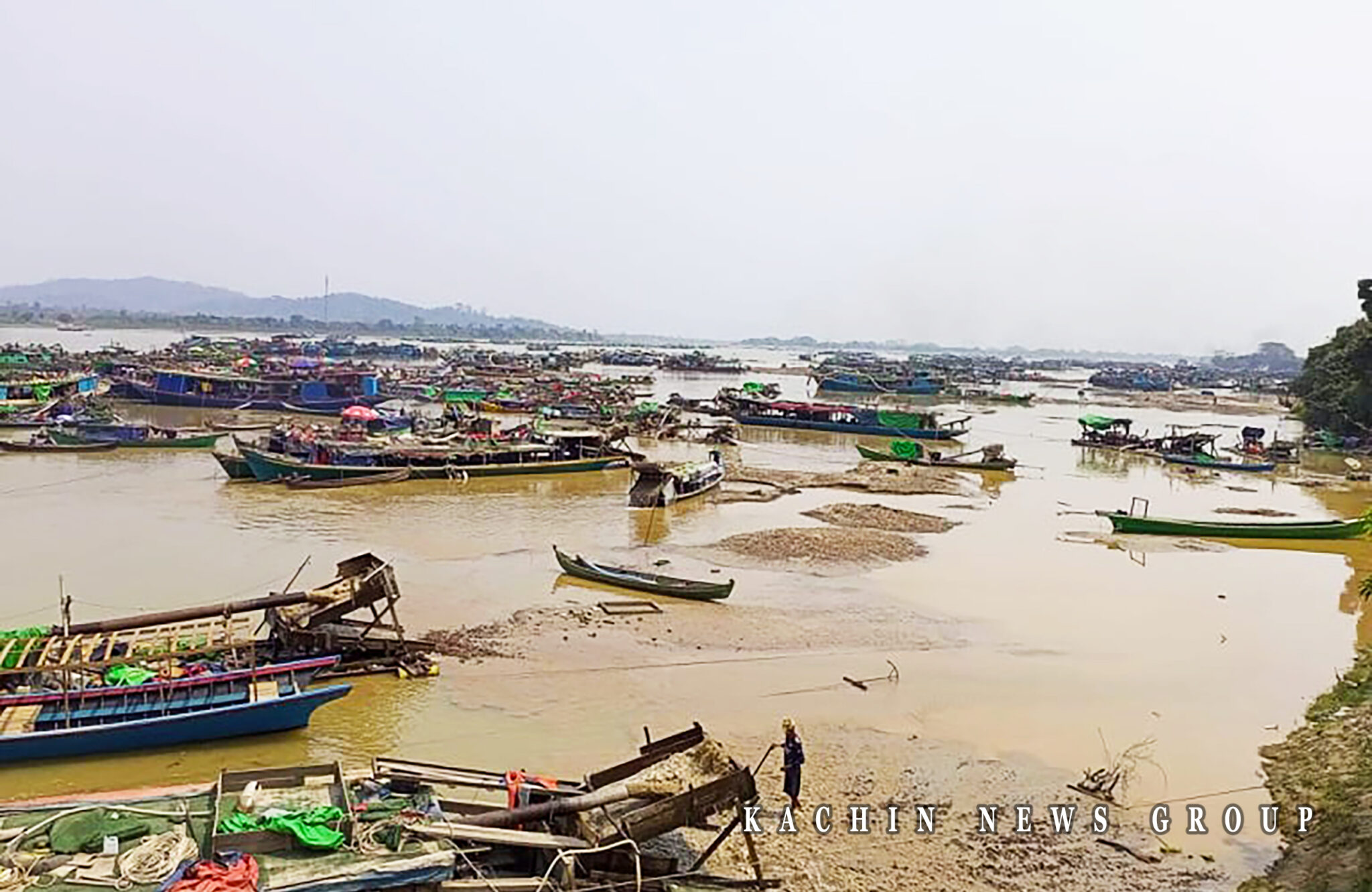 Myen hpyendap gaw, shanhte zingla kau ai Myitkyina Alam mare masha ni a Ja Htu Jak rai ni hpe gumhpraw the bai shaw la shangun na bai htu taw sai shiga pru ai raitim, yak hkak ai mare masha ni kadai mung nlu shaw la shi ai lam chye lu ai.
Alam mare, mali hka mayan Jahtu sha ai ginra masha ni a jak sai ni hpe March 29 ya shani kawn Myanhpyen dap the pyada ni zing mat ai hpe, Gumhpraw sen 3 the bai shaw la na bai htu sha taw sai nga tsun tim, kadai naw nshaw la shi ai lam mare masha langai ndai zawn tsun ai re.
"line kaw gaw shaw la taw sai nga shi ga pru taw tim ya ngai zing la kau hkrum ai ni hpe hkan sagawn san yu yang kadai mung n shaw la shi ai she tsun ai, Kadai ma n lu la shi ai"
Mali hka mayan hta Jahtu sha nga ai Ginra masha ni a Jaksai kasha 10 jan hte Backhole 2 hpe zing mat wa ai rai nna, ya du hkra tim, zing tawn ai Jak wawn n kau n htaw la shi ai ni naw ngam taw shi ai lam chye lu ai re.
Shawng shaning hkan e mung, Alam mare masha ni a Ja htu Jak sai ni zing la hkrum ai lam nga wa ga sai rai nna, zinghkrum ai jak sai bai lu la ga ai lam gaw n nga ai raitim, ginra balik ni a lahta kaw gaw, mai lu na mahkrun gaw nga ai lam, matut tsun wa ai.
"Pya da dap the Myan hpyendap kaw na chyawm rim ai re majaw, Myanhpyendap kaw na Palana pyada dap de du yang gaw, kaga majoi madun ai hku na sa mai shaw la ai hku na gaw tsun tawn ai."
Covid the mung masa mayak lapran, Alam mare, mali hka mayan e gaw ginra masha ni hkrai madung Jak kaji hte Kanbau bungli hku nna, htu sha taw ai shara re majaw, Myan hpyen dap the Pyada ni wa mat ai March 27 hpang kaw nna gaw, n kau shawoi zawn bai htu sha taw nga sai re lam chye lu ai re.
Kaja wa, Myan Hpyendap gaw shingra tara hpe makawp maga ai masing the, Jahtu sha ai lam hte pat hkum ai rai yang, Jak Sai Kaba ni hte dam lada galaw sha nga ai ni hpe mung, ahkyak la ai lam hta rap ra galaw ra ai hpe, Mali hka nu makawp maga ai lam hta shamu shamawt taw ai mung masha ni tsun ai re.
Myen hpyen dap daru magam zing kau ai hpang, laning mi laman jinghpaw mung ginra, shingra tara hpe machyu nna, Mali hka mayan Ja htu sha ai lam grau law wa ai zawn, maga mi de mung, hten za ai lam grau sawng wa ai hpe sawk chye lu ai law.