Shiga
Ramma hte mung masa ningmu jahpaw hkaw tsun hpawng galaw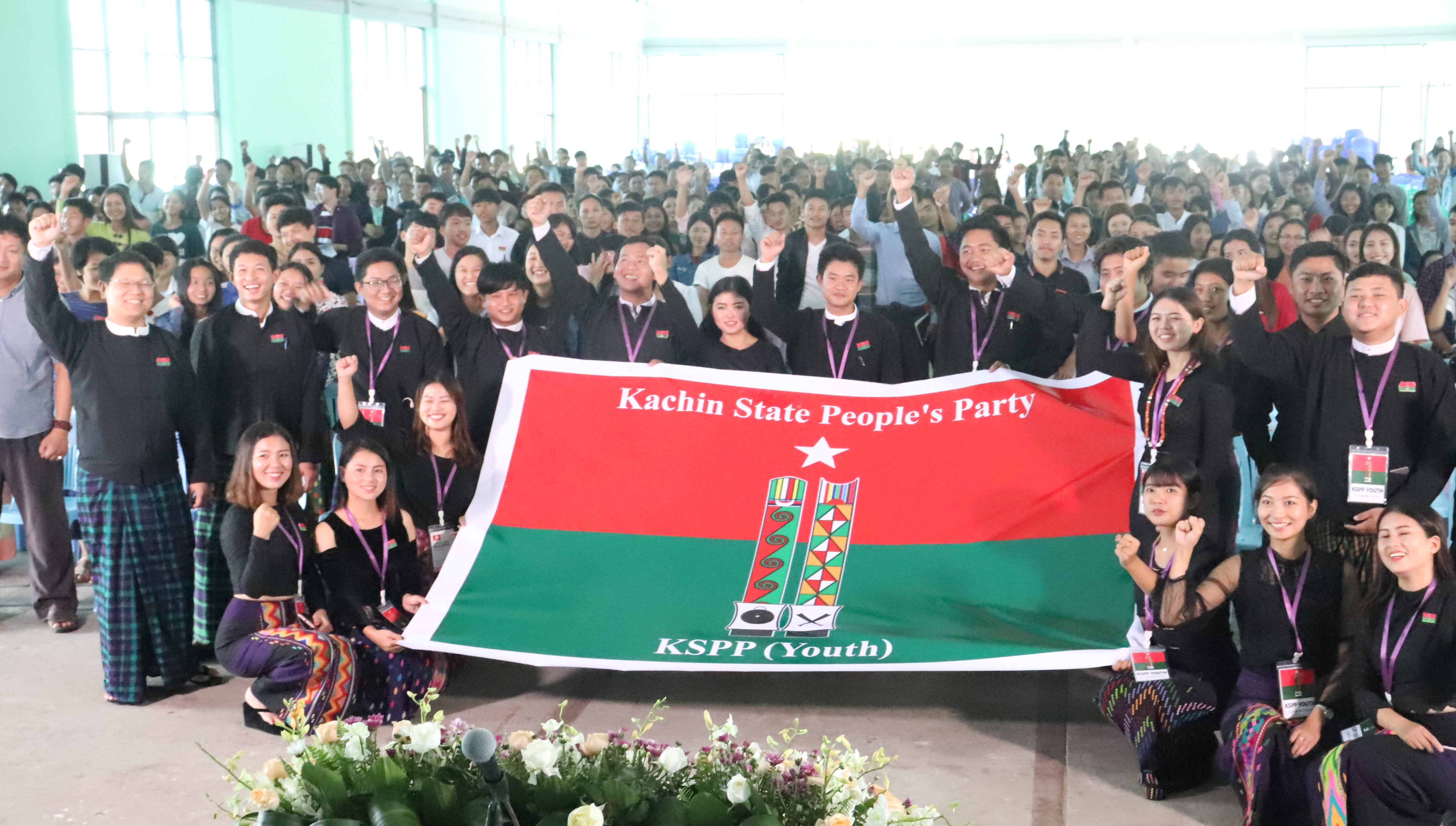 Ramma hte mung masa lam hte seng nna hkaw tsun hpawng hpe Kachin State People's Party KSPP ramma dap ni woi awn let, Myitkyina e October 11 ya shani galaw wa sai.
Jinghpaw ramma ni shara mi hta chyawm nna n gun gahkyin let, mung masa lam ningmu jahpaw mayu ai majaw ya na zawn lamang ni galaw ai re nga nna, KSPP ramma dap na Sara Jan Khone ndai zawn tsun ai re.
"Nawku hpung ningbaw ni, htunghking hpung ni, CSO ni blessing jaw ai ndai kaw anhte wa mahkawng lu sai re majaw, ramma ni a matu zupra byin wa ai. Ndai kaw ramma law law rai wa sai nga yang, anhte mungmasa myi hpaw hprang wa yang uphkang ai ahkaw ahkang anhte kaw du wa na re." nga nna tsun mat wa ai re.
Wanglu wanglang tsun shaga lu na ahkang (Freedom of Expression), Ramma hte Federal masa ( Youth and Federal), Makam masham wanglu wanglang byin ai lam (Religious Freedom), Ramma hte mung masa (Youth and Politics) ngu ai gabaw ni hpe hkaw tsun dan mat wa ai re.
Wanglu wanglang tsun na ahkang nlu yang, Democracy hte n htuk ai. Dai lu tsun yang she Democracy hte htuk na re. Dai ni na ramma hpawt ni na ningbaw ningla re majaw, anhte gaw law law shakut ra nga ga ai." nga nna hkaw tsun hpawng sa lawm ai Slg. Awng Htoi garan gachyan tsun dan ai re.
Hkaw tsun dan ai ni gaw Shy.Seng Nu Pan, Shd. Hangkum Lum Zawng, Shd. Labya Jaw San Naw hte Rev.Dr.Hkalam Samson ni rai nga ai.
Lamang hta Myitkyina hte ni nawn ai buga kahtawng hkan na ramma 800 daram sa du shang lawm ai hpe mu lu ai.