Majan Shiga
Shiga
Sezin Mare de,  Myen hpyen dap ni nbungli hte bawm wa htim gap gasat lawm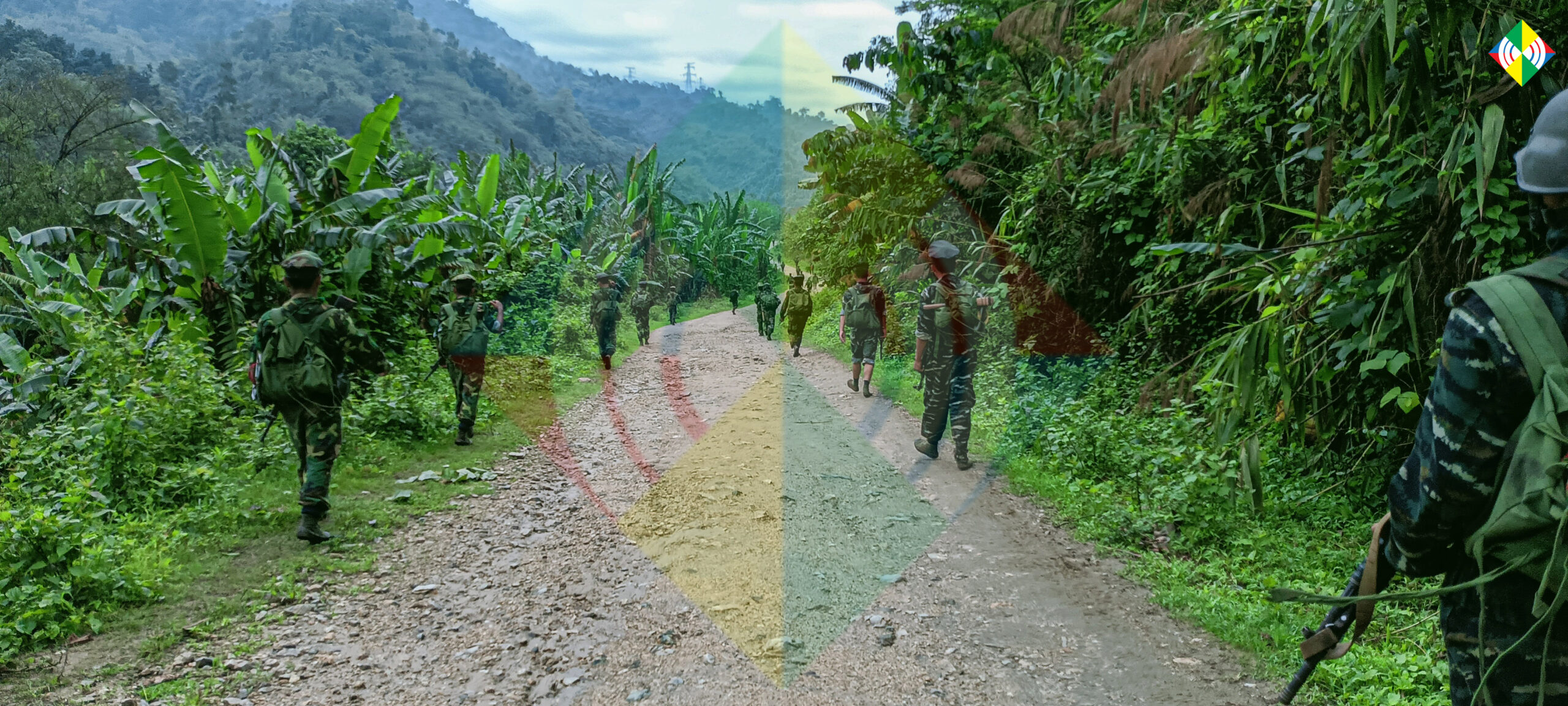 Nawnglut Ginwang Sezin mare de, Myen hpyen dap ni Jet Fighter nbung li hte dai ni August 9 ya shani, lahkawng lang da bat sa gap bun taw ai majaw, grup yin nga mung shawa ni dumbru dumbra hprawng yen taw nga sai lam ginra masha ni tsun wa ai.
Sezin Myen hpyen balik dap hpe Wunpawng Mungdan Shanglawt Hpyendap KIA hte Mung Shawa Makawp Maga Dap PDF ni sa htim gap gasat nga ai ten, n bungli du wa nna, mare makau grup yin hkan bawm bawm sa jahkrat kau da ai zawn, shana maga mung kalang sa gap bun mat wa ai lam ginra masha langai KNG shiga dap de ya na zawn tsun dan ai .
"Dai ni shani ka ang Balik dap makau grup yin de sinat kaji kaba ngoi hpang wa ai, dai hpang n bungli lahkawng pyen du wa nna, mare ka kata makau grup yin ni hta n bungli bawm 10 lang jan gap jahkrat kau da na bai n htang mat ai, dai na maga hkying 3 ram hta kalang bai sa gayin gap mat wa ai, mung shawa ni hta si hkala ai mung nga na re, ya a tsawm tup hkrak n chye tsun shi ai, dumbri dumbra she naw hprawng ayai jawng taw ai," nga ai.
Dai zawn n bungli hte sa htim gap gasat ai hta mare kata mung shawa ni si hkala ai lam nga ai rai tim, dai ginra hta Phone matut mahkai n lu ai majaw, a tsawm tup hkrak n chye lu shi ai re.
Mani August praw 8 ya shani, Sam Hkyeng hpyen dap SNA hte Myen hpyen dap hpe sa htim gap gasat hpya kau ya ai hta yawm htum marai 20 ram si hkrum ai majaw, ya na zawn nbung li hte bai wa gap bun wa ai lam rai nga ai.
Lai wa sai July shata kaw na Sezin ginra hta Myen hpyen dap hte Sam Hkyeng dap SNA ni pawng hpawm nna, KIA hte PDF hte majan gap gasat wa ai gaw, dai ni ten du hkra rai nga ai re.
Sam Hkyeng SNA dap ni kaw na Myen hpyen dap hte pawng hpawm ai lam n nga ai nga, Sam Hkyeng Shiga dap ( The Voice of Shanni ) kaw galoi mung tsun ningdang taw nga ai raitim, n dai kalang na majan hta sakse hte hkrak Myen hpyen dap maga de pawng hpawm gasat taw ai mu lu ai lam chye lu ai.